A
Toggle Box
is an
Advanced Logic Cube
that emits a continuous
Logic Signal
once activated by another
Logic Cube
.  This Logic Signal continues to be emitted until another Logic Signal is sent to the Toggle Box.  When right-clicked, a "Settings" option is given to the user, which bringws up a GUI menu that allows for a user to set the Toggle to "Once".  Once Toggles continuously emit power once activated, even after a second signal is sent to it, meaning that the only way to deactivate a Once Toggle is to reset the game itself.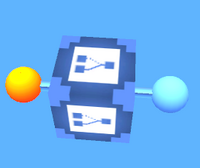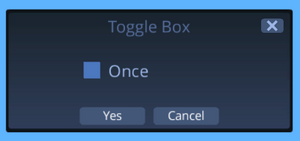 Ad blocker interference detected!
Wikia is a free-to-use site that makes money from advertising. We have a modified experience for viewers using ad blockers

Wikia is not accessible if you've made further modifications. Remove the custom ad blocker rule(s) and the page will load as expected.